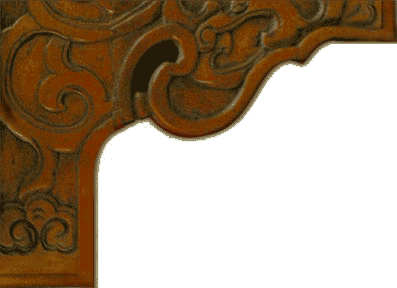 The Village Shoppes, Inc.

The Village Shoppes has a talented and professional staff of Home Accent Specialists that are happy to create one-of-a-kind arrangements and displays especially for your home.  We also have an extensive line of collectibles with knowledgeable and experienced collection specialists to serve you.  Our sales associates are helpful and anxious to help you find the perfect home furnishings and accessories or unique gift ideas.  

129 E. Michigan Street

New Carlisle, Indiana 46552

574-654-8352 or 800-697-4711

Fax:  574-654-3910

Store Hours

Monday - Saturday:  9:00 am - 5:00 pm

Sunday:  Closed

Sign up for Our Email Newsletter!
Join our Golden Rewards Program!  

By joining our Golden Rewards Program,  you will receive gift certificates that are equal to 10% of all of your regular-priced purchases!  In addition, you will receive a $10 gift certificate during the month of your birth that can be used toward a $20 purchase.  The cost to join the program is only $5 (plus tax) for a lifetime membership!  This is a perfect opportunity for our frequent shoppers to earn gift certificates to apply toward future purchases.  See any sales associate for more details.  Sign up and start saving!

Stay in touch with The Village Shoppes by becoming an e-mail subscriber!  You will receive monthly e-newsletters and periodic e-mails detailing our special promotions, sales, and events!  Some of our promotions are offered to our current, active e-mail customers only and you won't hear about them anywhere else except via our e-mails!  You'll even receive a $5 gift certificate when you complete an e-mail enrollment form at our store!  (One coupon per customer and e-mail address.) 
Click here
 to read our latest newsletter.
Purchase The Village Shoppes Bargain Bag for a one-time fee of only $5 and receive a 20% discount on almost everything you can fit into the bag on every fifth Friday or fifth Saturday that occurs in a month for as long as you own the bag!  (Some items excluded from this promotion.  Items you are purchasing may not be exposed more than 6" when placed in Bargain Bag.)

Delight your family and friends by purchasing them a gift certificate from The Village Shoppes.  Our gift certificates are available in any denomination and they qualify for Golden Rewards!  It's like giving a gift to yourself, too!

The Villages Shoppes offers complimentary gift boxes, gift wrapping, and a convenient layaway plan on most items.