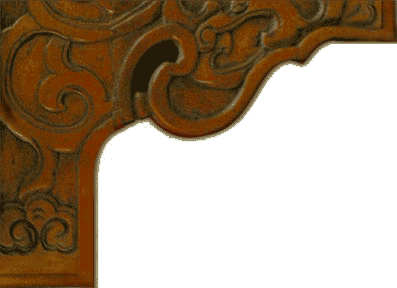 The Village Shoppes, Inc.

129 E. Michigan Street

New Carlisle, Indiana 46552

574-654-8352 or 800-697-4711

Fax:  574-654-3910

Store Hours

Monday - Saturday:  9:00 am - 5:00 pm

Sunday: Closed

Imagine, if you will, that you just discovered an oasis featuring high-quality gifts and fine collectibles as well as stylish home decor, all gracefully presented in the most exquisite settings.  This oasis also features professional designers who bring a special talent for creating unique home accent pieces.  Local guests retreat to this destination as well as guests from up to 100 miles away, and once they arrive, all of their senses are exhilarated with the experience of being there.  Now, imagine that this destination requests, and would feel honored by, your presence!  This oasis does exist and it's named The Village Shoppes, Inc.

Sign up for Our Email Newsletter!
The Village Shoppes was featured in the May, 2011, issue of 
Home Accents Today
 as one of their 50 Retail Stars!
Click on this link to read Bill's interview with 
The Gifted Retailer
, a national magazine catering to retailers who specialize in gifts and decorative accessories!
The Village Shoppes was named 2012's ''Retailer of the Year'' by Smart Retailer magazine! 
Click here
 to see Bill's interview with the  national  magazine!
The Village Shoppes is delighted to be featured in the wonderful blog, 
General Splendour
, created by one of our amazing customers, Tracy Westwater, of Chicagoland!  
Phyllis Rose mentioned her visit to The Village Shoppes in her 
Day Trip
 column featured in the Michigan newspaper, Kalamazoo Gazette!  Thank you Phyllis!
Melrose International named The Village Shoppes as the first winner in their ''Be Inspired'' 2012 decorating contest! As winner, we've been deemed as Melrose's ''Retailer of the Week'' and are featured on their Facebook page, website, and 
blog
! We appreciate the recognition & this honor.
Please take a moment to read our story...

Fresh out of high school, Bill Sutton, President and proprietor of The Village Shoppes, started a homemade candle and furniture shop out of his parent's garage, all while attending college.  Within a short time, his family bought a vacant store in his hometown of New Carlisle, Indiana and, on October 1, 1975, they opened The Village Florist, which featured fresh flowers, gifts, and home decor.  Shortly thereafter, the shop expanded upstairs and into an adjacent building quickly becoming a destination shopping experience.  When a large building across the street became available, ''The Collection'' was opened, expanding the business into furniture and even more home decor.  Since then, three more adjacent buildings were acquired and restored which began ''The Village Shoppes, Inc.''  This expansion brought our stores to 27,000 square feet of display hosting numerous lines of home furnishings, collectibles, fashion accessories, and entertaining cuisine...all thoughtfully selected with our customers in mind. In fact, the customers who frequented Bill's candle shop over 45 years ago in his parent's garage continue to be some of his most loyal customers today.  Although it took hard work and sweat for The Village Shoppes to become what it is today, 45 years later we are still a family-owned business and we know the real reason behind our success...our customers. 

New Carlisle is a historic town in northwest Indiana centrally located between Chicago, Illinois, to the west, South Bend, Indiana, to the east, St. Joseph, Michigan, to the north, and Merrillville, Indiana, to the south...all cities being home to many of our loyal clientele.  The location of The Village Shoppes offers old-fashioned charm and that charm carries over to our friendly and courteous staff.  In addition, we are one of the few retailers in this region who still offers free gift-wrapping as a courtesy to our customers.  We host a Spring Open House as well as a Christmas Open House that attracts thousands of customers.  However, we offer many modern-day conveniences as well.  We offer a customer loyalty program, with nearly 11,000 subscribers, which rewards our returning customers.  We also publish a monthly e-mail newsletter, that reaches over 7,000 customers, informing them of the newest arrivals and special events planned at our stores.  Our website is frequently refreshed and is loaded with pertinent establishment information for our customer's convenience and perusal.  We have a Department 56 blog, a Facebook page, we tweet with our friends on Twitter, and we also have a following on Instagram, and Pinterest!

Our ideal is to feature distinctive lines of home furnishings, home decor, collectibles, accessories, and gifts in a superior atmosphere.  

The charming town of New Carlisle is conveniently located only 16 minutes (11 miles) from South Bend Regional Airport, 1 hour, 45 minutes (80 miles) from Chicago Midway International Airport, and 2 hours (95 miles) from Chicago O'Hare International Airport.

The Village Shoppes is exhilarated to announce being named one of Home Accents Today's "best and brightest home accessories retailers across the United States" for 2018! We not only thank the industry magazine, 
Home Accents Today
, for honoring us as one of their "50 Retail Stars for 2018", but we thank all of our faithful customers (who we prefer to call "friends") for their continued support throughout the 43 years this family-owned business has served our community!
Bill Sutton, Owner and Proprietor of The Village Shoppes, was presented the Key to New Carlisle on Friday, July 26, 2019, for all that he and his stores have contributed to the town throughout the years. Congratulations Bill!!!